The Wisdom of Self-Doubt with Olivia D'Silva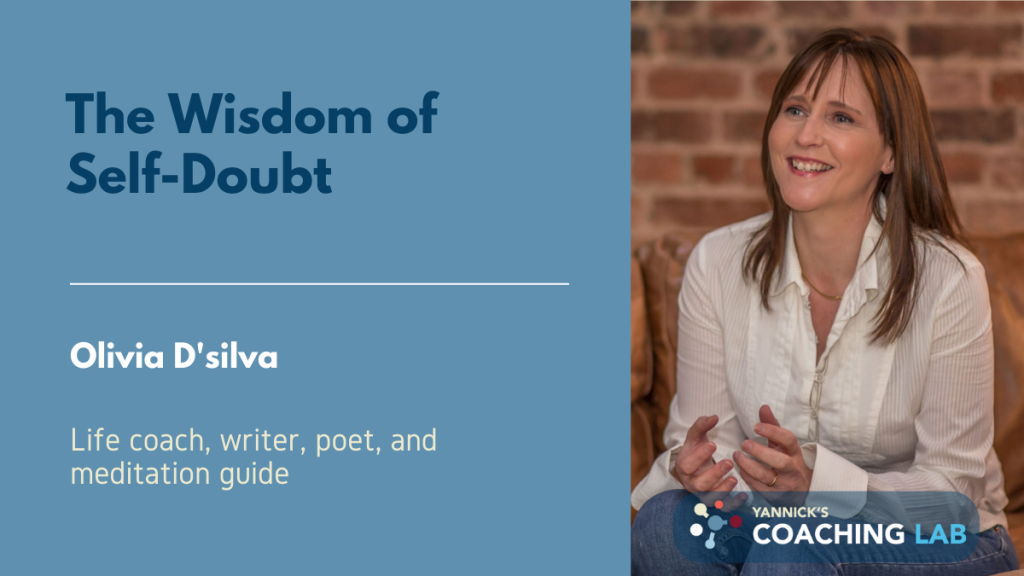 Featured Coach
I'm happy to welcome Olivia D'Silva to the Lab. Olivia spend years exploring the benefits and pitfalls of self-doubt. After recently consulting her on her research into the subject and learning about her coaching methodology to "welcome self-doubt", I got curious to see this work in action. So here we are!
Bio & Approach:
Olivia says:
"I am a life coach, writer, poet, and meditation guide.
I have made it my mission to promote self-doubt as a positive and purposeful influence in life. I came to this work after a lifelong struggle with self-doubt. I had been attempting to banish it out of my life with positivity. Then, during a particularly challenging episode, I began to question, well, if self-doubt keeps hanging around, maybe it's got a purpose?
When I qualified as a coach in 2017, I dedicated my practice to exploring 'The Purpose of Self-Doubt'. My coaching approach was developed through a three-year independent study. I sampled the approach through 130 hours of coaching with 20 clients. To date, I have delivered over 500 hours of coaching using this method.
The coaching relationship begins by welcoming self-doubt as a positive and purposeful influence. I integrate a co-meditation technique based upon the practice of Integrative Restoration (iRest®) Yoga Nidra with coaching. The co-meditation facilitates a somatic welcoming of self-doubt that gains insight through the wisdom of the body."
Your host
Your host and facilitator for this Lab is Yannick Jacob, professional coach, trainer and supervisor with over a decade of experience. Yannick is a published coaching author, teaching faculty at Cambridge University, Course Director of the acclaimed ACIC and former Programme Leader of the MSc Coaching Psychology at the University of East London.
To join this Lab
All Labs are free to join for our members.
Individual tickets can be purchased via MeetUp and Eventbrite.
Recording
Unless vetoed by coach or client within one week of the event, the recording of this session will be made available to members.